"Love letter from Canada!" - Long ago, this song was popular all over Japan. Structures I ordered got to my place today, yay!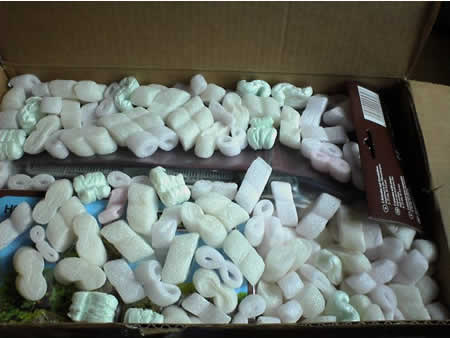 They pack stuff very carefully more than I expected. The buffer stuff are colorful. They are all white in Japan. This package left there in Canada PST time zone 4 days ago (Nov.24 PST - Nov.25 JST). I think this is quick, isn't it?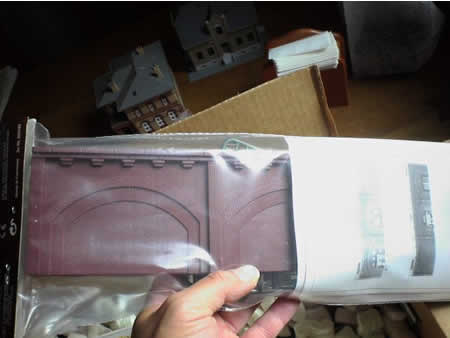 This is what I had waited for. A set of arcade walls to set under the elevated railroad. They had one in stock but I need two, so they told me I had to wait for roughly 2 weeks but it took 4 weeks for them to get ones in stock. I've been learning things in model train world goes this slow!
This arcade wall looks very much toyish, I almost shouted out "It's like a toy" but exactly it is. lol... I almost acted a comedy talk by myself. :o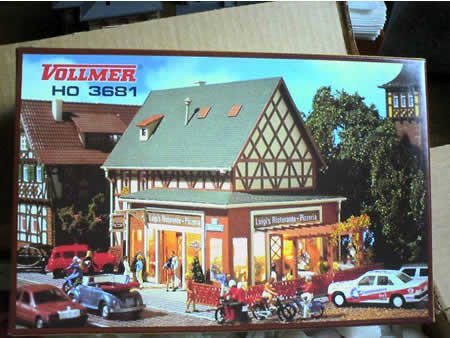 Luigi's pizzeria. I want to locate this kind of thing in my layout which looks really busy with full of people, praying people in Japan recover their spirits again.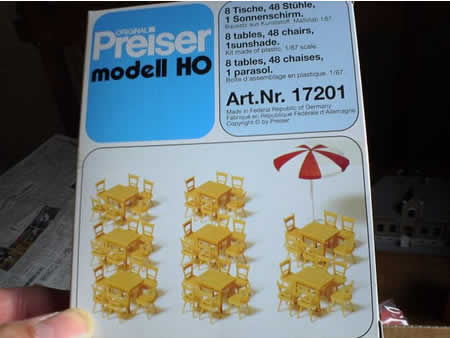 Tables anc chairs. Would like to have them at the open space around the station to express how spirited it is.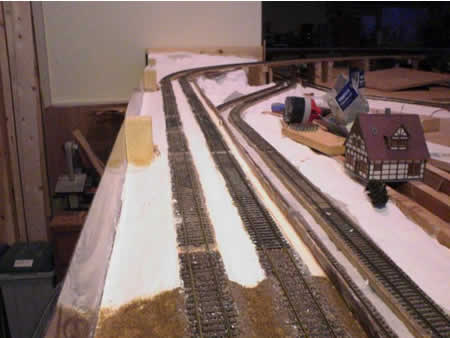 Coloring layout also goes ahead slowly fron the second corner ( autumn foliage corner ) to the third corner ( cross country skiing trail ). I have to have a gradation from chest nut color to white somewhere on the way. As this track is hidden by a guard, maybe I will do this later.
They say it might be snowy or rainy from tonight, I'm getting less and less time for making layout. Feels as if I were an elementary school kid who doesn't finish his summer break homework at the last day of a summer break.

Hayaokidori web site