Found some autumn crump foliage at Hobby center KATO website.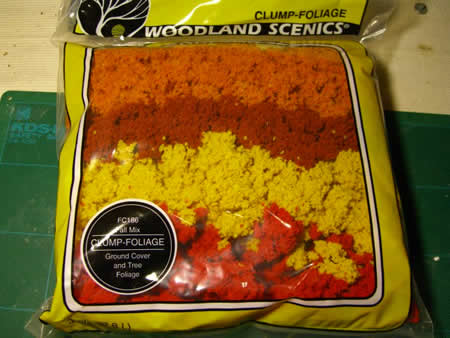 All the 4 colors are packed together. :o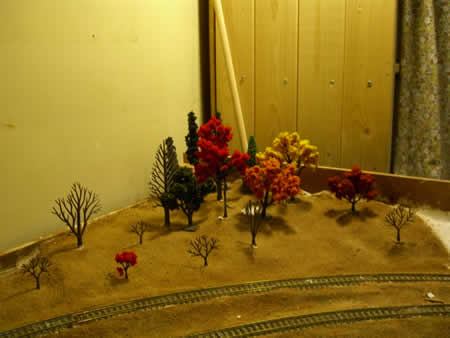 Anyway tried to improve the 2nd corner. Some are green, some are red, some are yellow etc. Maybe I had better put only autumn foliages there, but usually many colors of trees get together in moutains, so this is not bad, I guess. What you think?
Hayaokidori web site