Soldered some terminals to destribute electricity from a switching power pack.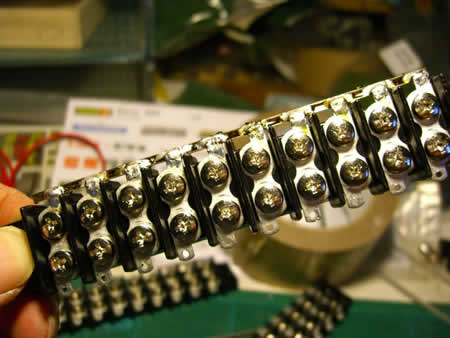 If I were good at it, maybe I connect each and every block by bronze line or something but I feel it kinda troublesome so that I soldered them by cut rail.
Electricity will be provided through those terminals to each and every structures with lamps to create night scenery.
Hayaokidori web site