It's snowy and cold place here in Hakuba, so an old man like me needs to have something to warm myself up e.g. at my knees, waists especially when I need to go out for some.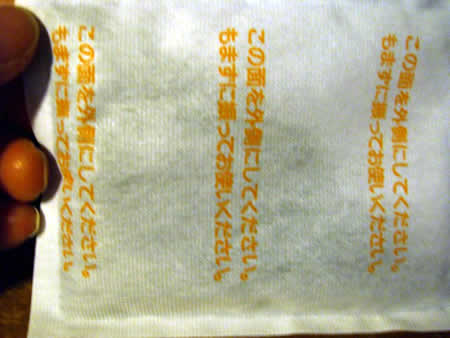 Disposable body warmers have some descriptions which says something like
Hold this side out - not to your body
I am not sure why there is a face side and back side at a body warmer. What is the difference, anyone?? And.... for an old man with far sighted eyes,
It's very tough to read these small alphabet!!!
lol...
If it's like the one in the pic above, I know it's for outside, not to my body side but some have stripes as well as descriptions in the same color which confuses me a lot. So, if I can ask....
This above is very much simpler and better to understand :)
( The large kanji combination says it's "outside".[ not to your body side])
Hayaokidori website