Finally it's getting colder and snow is falling as weather forcast said after a long interval though it has been too warm at this time of the year than usual.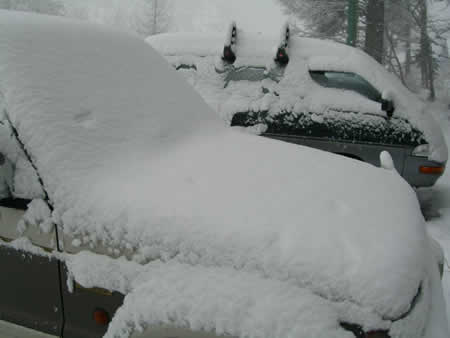 8 a.m. Some tiny snow has already stayed at the front of the cars.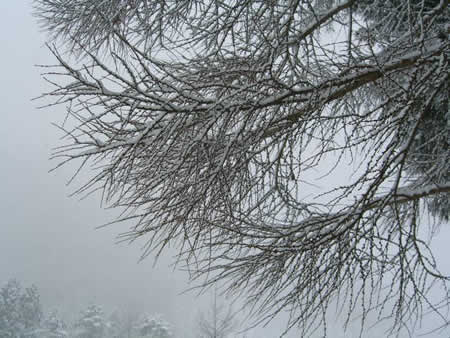 Snow stays even at some thin branches of larch trees. Enaga, which is 14cms length small bird often look for something to eat along the ground side of branches.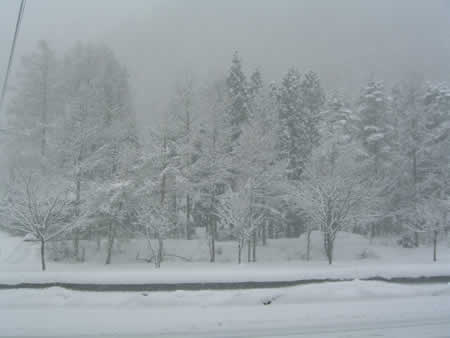 Looks like a scenery over a lace curtain. Surely cold, brrrrr but there's something we can see only when it's cold.
Hayaokidori website