Someone who is a regular poster to our Japanese blog recommends me to put some strong lights around the layout to get better picuters so I tried.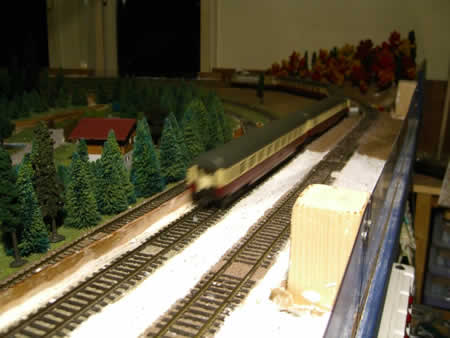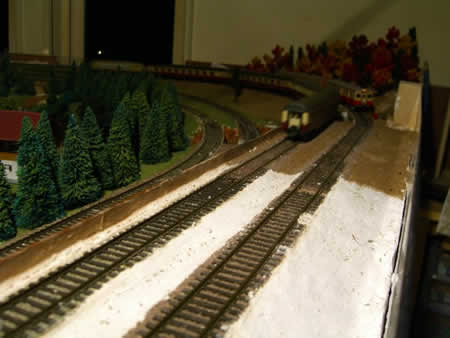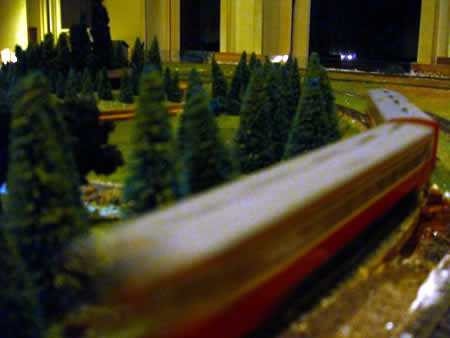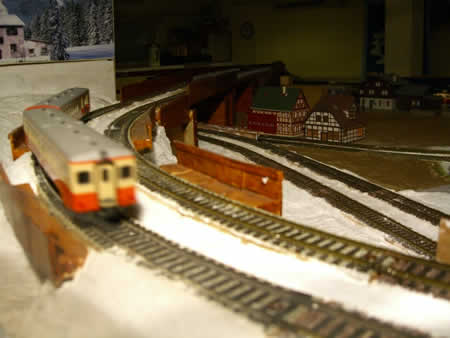 Getting better to take pictures with some more lights. Maybe if I could put some more, it would be better.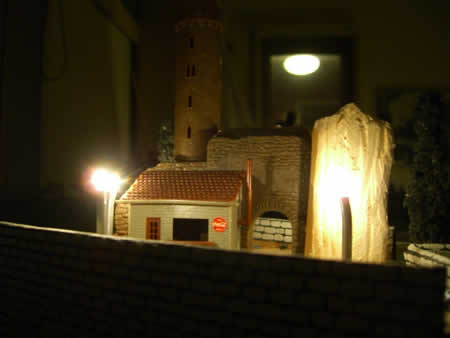 Castle tower front side in the dark with lights.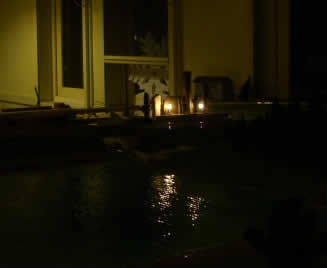 From the opposite side. The lights around the castle tower reflect the lake in the dark.
Hayaokidori website