It was very windy and snowy last night, guess probably it was almost like a blizzard. I found a lot of tree branches on the ground in the snow. Have to get them out before removing snow by my snowblower. But it means a chance for me to collect some larch tree pinecorns.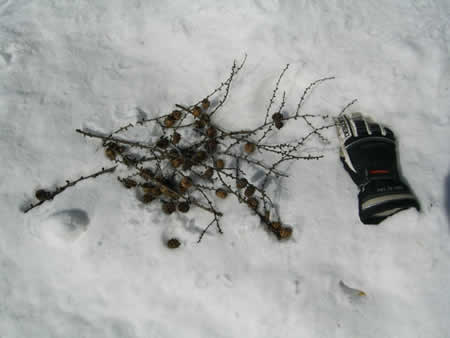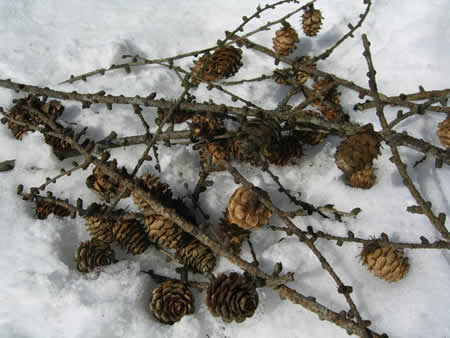 They are much tinier than other pinecorns. Some small wildbirds like
Enaga
,
Kogara
and
Higara
sometimes check inbetween the seeds to find something to eat. Enaga is good at grabbing two different tree branches with its legs but Kogara and Higara never do that.

Hayaokidori website