It needed much time to make some whipped cream by a hand creamer. Muscles around my hand and arm were stiff and sore.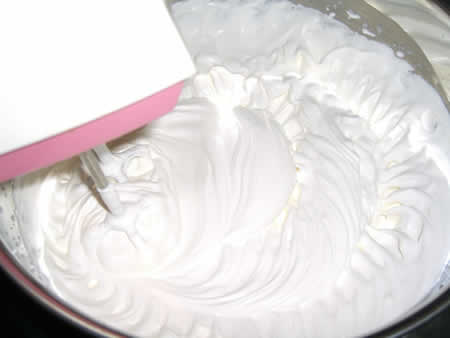 Nowadays some useful tools are available, no need to do that hard work any more. No sore muscles :-)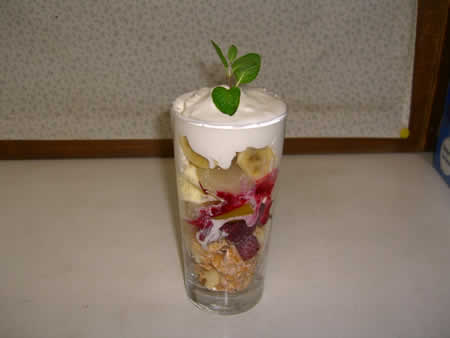 A big glass of parfait. This glass is taller than 20cms,quite big one.
Hayaokidori website