My model train layout making is still going on and on and on. I guess perhaps I am making some scenery, structures, figures and a tram track from now on.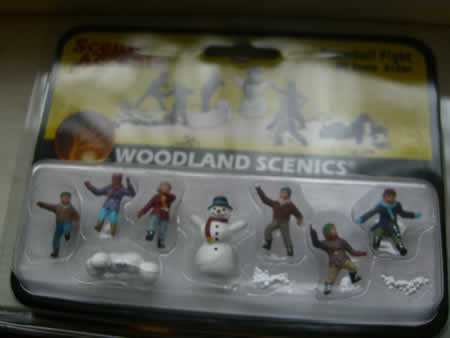 Kids who does snowball fight.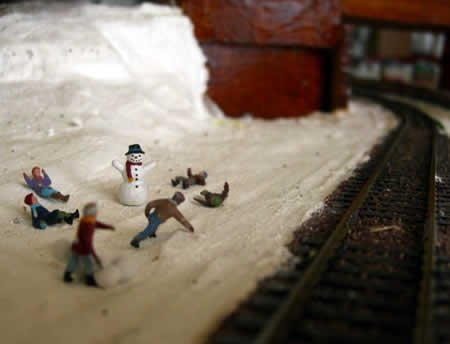 Put them in the crosscountry skiing trail next to the tracks. Nothing but a snowman can stand up by themselves. That's why I have to use some rubber bonds?
Hayaokidori website