Went to Matsumoto castle at night to see cherry blossoms. Cherry blossoms in Matsumoto castle are showed in public even at night to 21:00 for a week after 3 days latter than when they declair the cherry blossoms in bloom.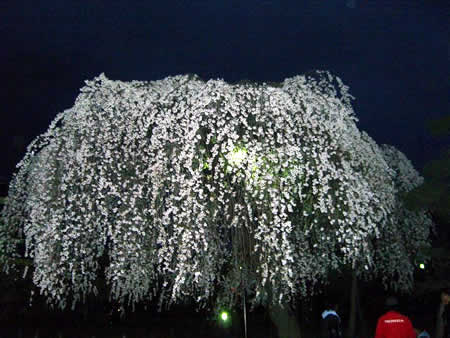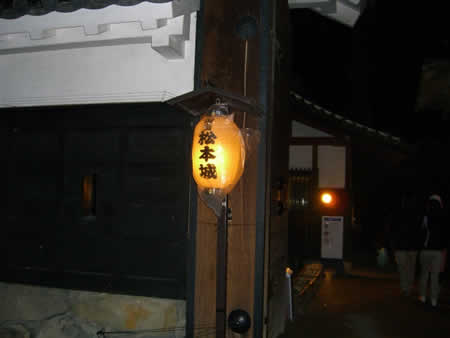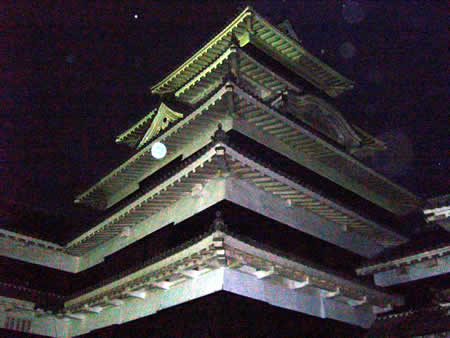 When we look at Matsumoto castle, it looks black in color, so it's also called "Ujo" ( Raven castle ).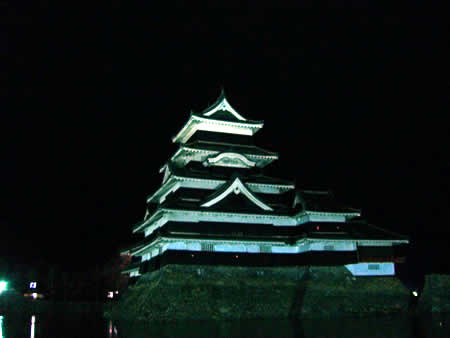 Click this pic above to find a flute concert.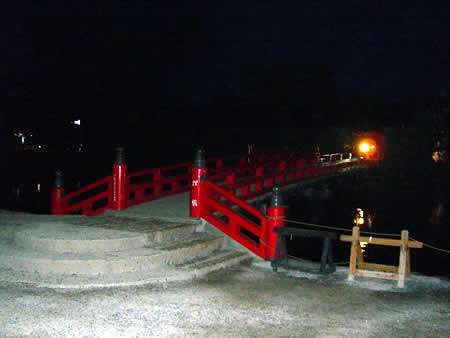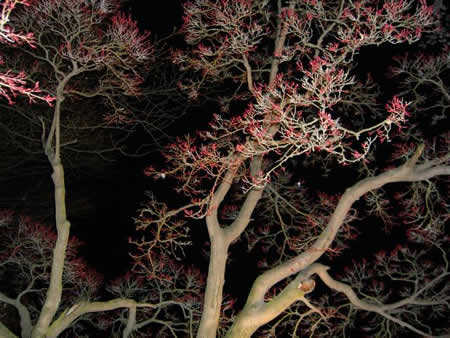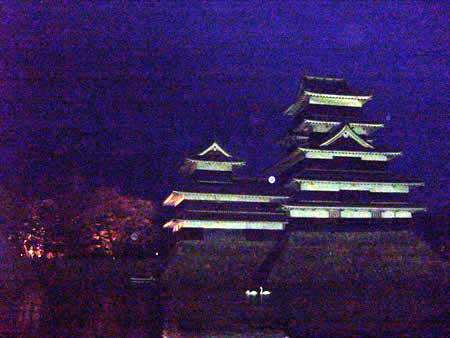 I wondered if there were some drunk people around the bottom of the cherry blossom trees there as is often the case with Japanese people at this time of the year around cherry blossom trees but didn't find any. Probably it's a taboo for them to do that because Matsumoto castle is a national treasure.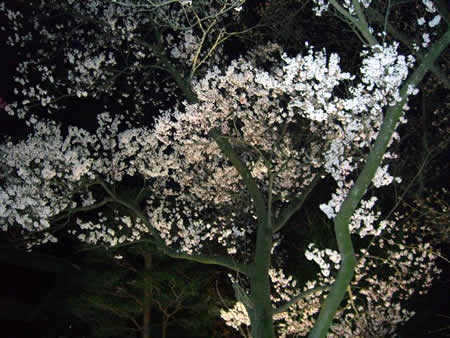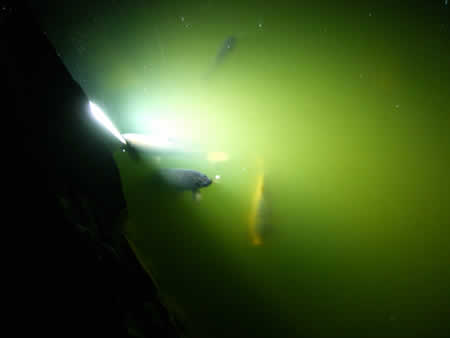 Carp in the cannel. Castles in Japan are often surrounded by cannels. It's very cold there in Matsumoto in winter though they have less snow than in Hakuba. Carp must have stayed deep at the bottom for long. Time for them to show up.
Hayaokidori website