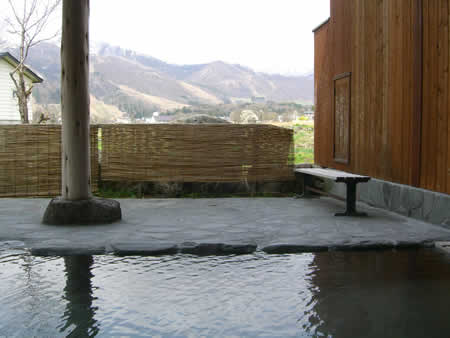 Went to Mimizukunoyu again. You can see Happo one and Japan north alps at the back of it from there. It was cloudy today, unfortunately I was not able to see the moutains good.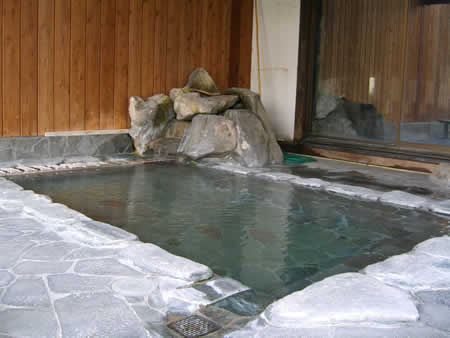 View of the outdoor bath tub from the mountain side. There's an inner bath tub at the opposite side of the glass at the upper right of this picture above.
The hot water of Mimizukunoyu does not contain any strong mineral, your skin gets really smooth when you get in.
Hayaokidori website