People in this region had to work for something today. Someone found this egg below.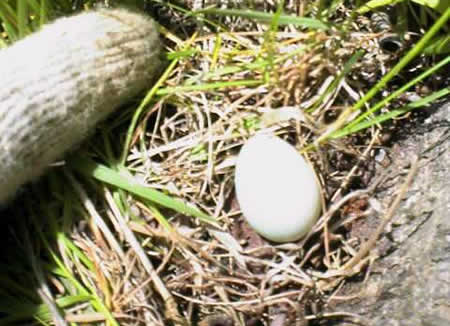 It was as big as an egg of quail but was a little bit skyblue in color.
I checked
this page
and found it's an egg of starling. I don't think they make a nest in a bush. Perhaps this was an abandoned egg, will never hatch.
Hayaokidori website