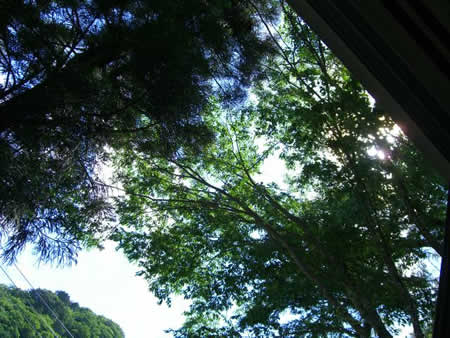 I felt it sleepy after I had lunch as it was a little bit busy this morning. Since it had been raining in the previous 2 days, the windblow today was cool, what I heard were bugs singing, noise of water going down the stream etc, very much a day for some nap!
As it's very tough to survive here in winter, it's very comfortable in summer.
When I was young, I might have felt that it was extravagant to have some delicious meals or to buy something expensive by bonus etc but now I am turning the middle 40's, I feel it very extravagant to have this kind of time.....
Hayaokidori website