Probably the climate here in Hakuba is good for blueberry, we often find some blueberry at this time of the year. I cook some blueberry jam today.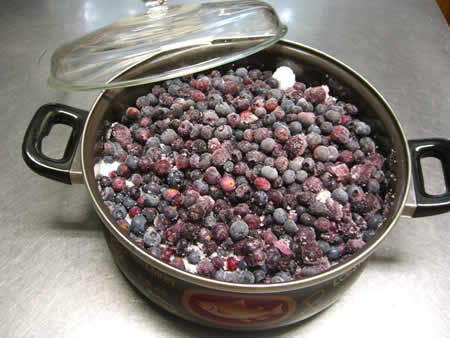 Prepare a pan, put some blueberry and sugar, then leave them for an hour or two. Some water comes out from blueberry to prepare the cooking process.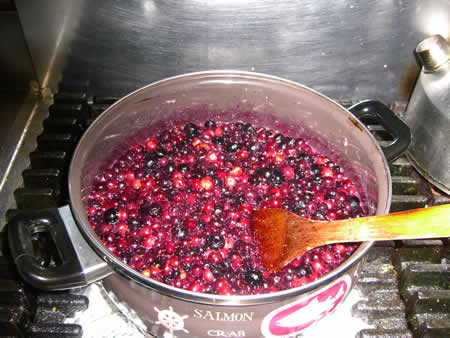 Make fire to cook blueberry jam. Make sure the fire should not be so strong. Sometimes stir it.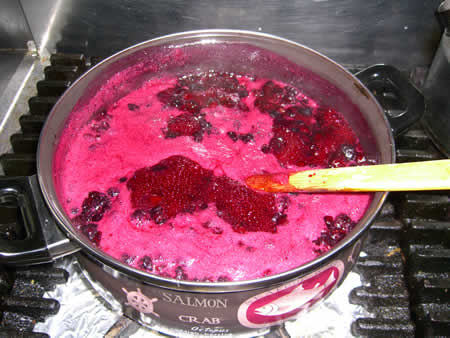 Make the fire weaker to simmer it. Roughly 30 minutes needed to boil/simmer this amount of blueberry jam. Not like making some apple jam which needs hours.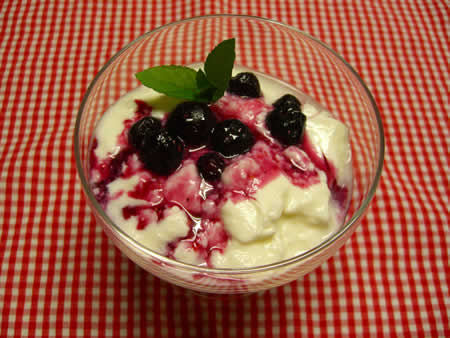 Blueberry jam on top of some yogurt with pepper mint, looks a cool dessert. You can freeze some blueberry jam in some packs for stocks, interesting thing is blueberry jam is never frozen completely if it's normal freezer temperture ( minus 18- minus 20C ).
Hayaokidori website