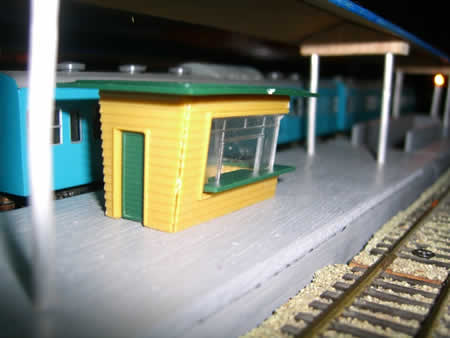 An item I really can not miss. I hear "Kiosk" is a Russian word. Not sure what English speaking people call it. Maybe just a "shop in a platform" ?
This also needs me to glue each and every wall to build up. Can not even cough!!
Would like to set a light and a shop staff inside.
Hayaokidori website