The other day we sight seeing association members in this area needed to adjust
something in a trekking course. This is an event held at this time of the year.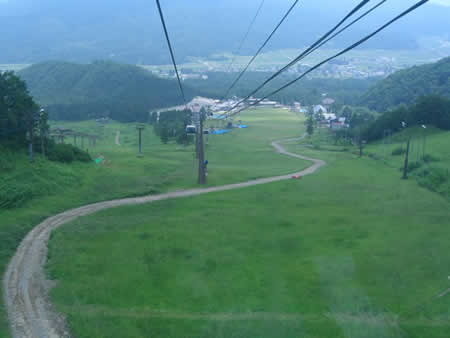 First of all, we got in a telecabin to go up to the Alps daira which is roughly 1500 meters above sea level.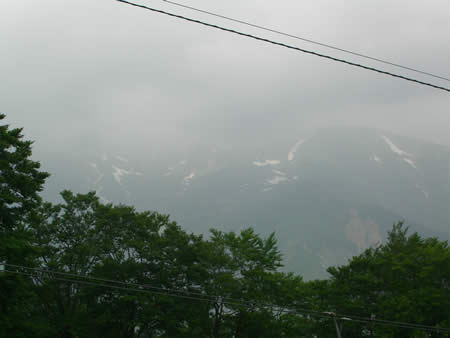 Not good visibility, barely saw some snow still stayed.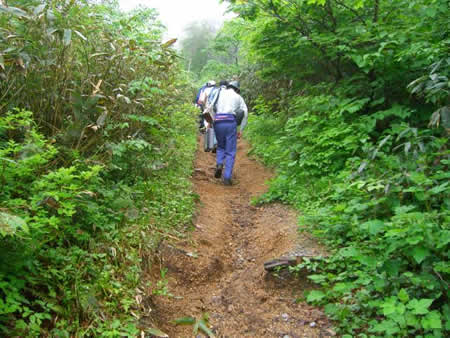 We only kept going on and on and on ...... Had to breath my own rythm, one two one two....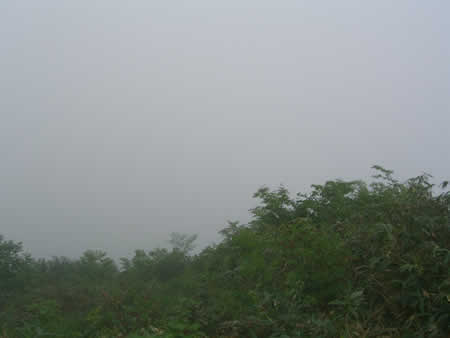 If it's fine, we can view the Japan North Alps mountains from this point but it was not :(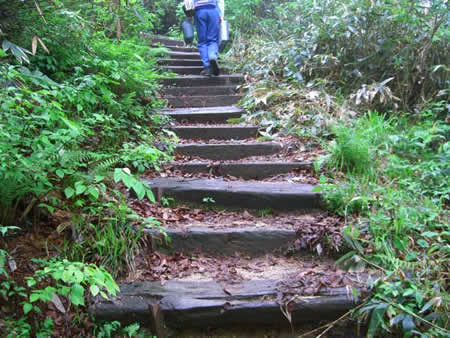 We needed to repair these steps.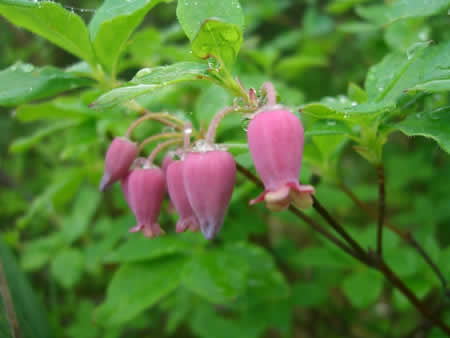 A lot of flowers and plants I don't know...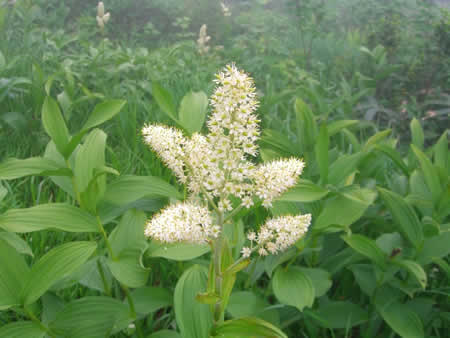 Time to start repairing.....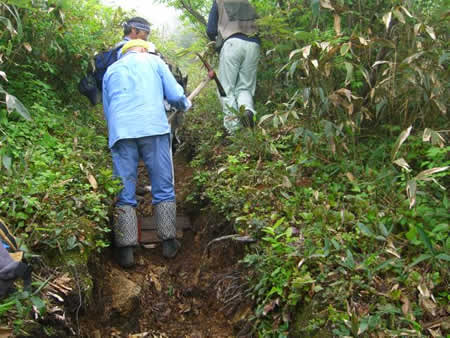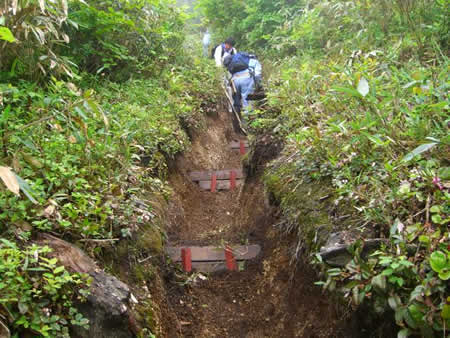 We repaired the steps one by one.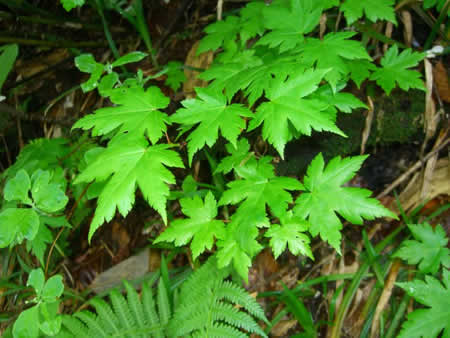 Many kinds of mountain plants at the both side of the course on the way back.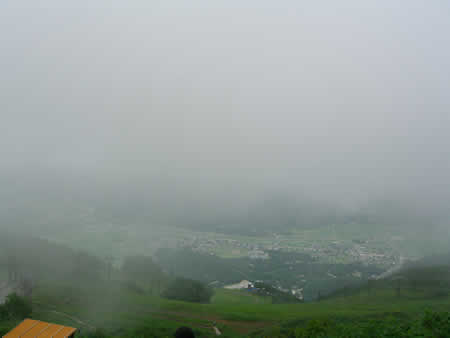 Finally I came down to Jizou Carn which is the top of Hakuba Goryu ski slope. My house is at the bottom of this ski slope which is roughly 930 meters lower in altitude.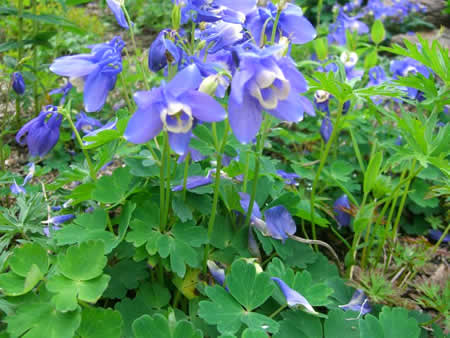 At the end of June, I introduced Komakusa was in bloom at the top of Hakuba Goryu ski slope, now other floweres are also in bloom.
This above is Miyama odamaki.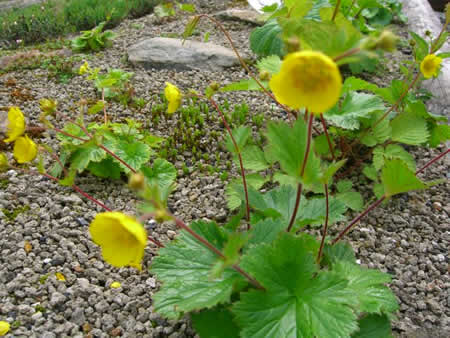 Miyama daikonsou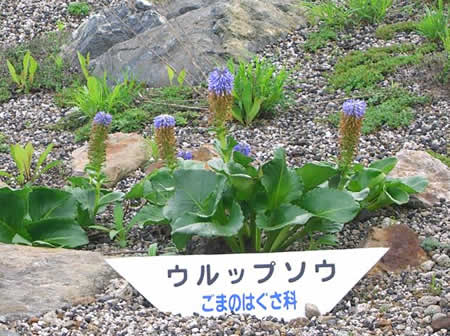 Uruppusou.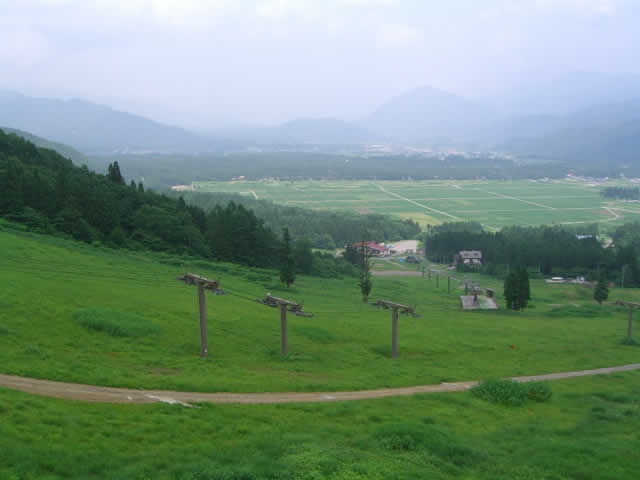 Coming down by telecabin. Ski slopes look all green in summer. Interesting thing is the slope looks steeper than in winter, I am not sure why. Maybe white is a color that makes us recognize slopes calmer ?
Hayaokidori website