A friend of a regular poster to our Japanese blog came to stay in our place the other day with some of his HO gauge train cars.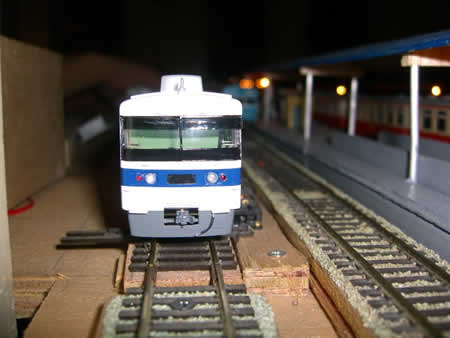 An ex express train cars 1800 series. In service for express train "Ryomo" etc painted in red. When this series of trains were converted to commuter trains, they didn't make extra doors for commuter train usage, just replace the reclining seats to box type of seats ( 4 persons face to face in a "box" area ). But only 6 sets of the "box" seats were left in a car, not so many passengers had chances to sit down when they got on this series train cars. So, it still looked as if it were express train cars by their exterior. This series was made in early '60s, so they had some airconditioners on their roof which look like mashrooms. Those mashroom looking airconditioners were trend at that time.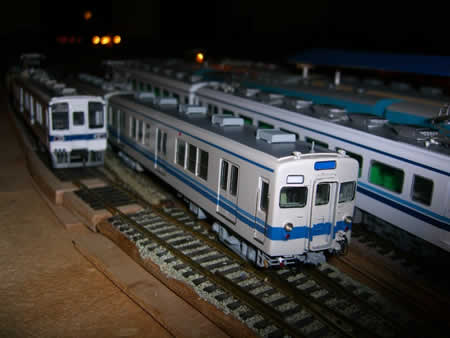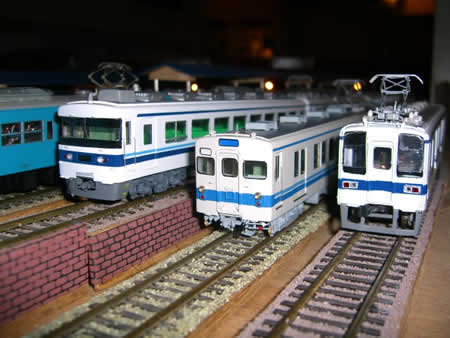 1800 series (left), unknows (center), not exixt one ( right). As I am not good at private railways around Kanto region, I thought they were Odakyu train cars when I first saw them.
Hayaokidori website