I transplanted 2 rosemaries into bigger pots 1 year ago ( September 2006). They looked like this below, then.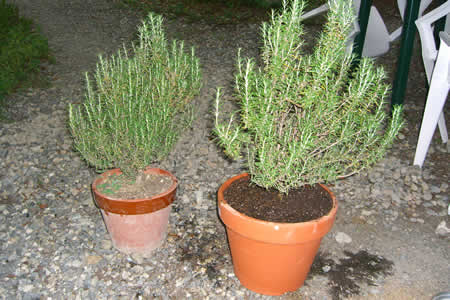 This below is at the moment.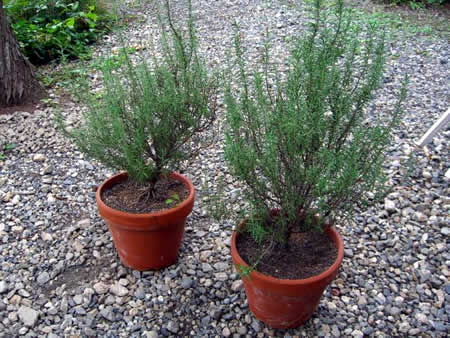 I guess perhaps they grow little by little but while I see them everyday, a bit hard to notice it. It's good to know your plants still grow but at the same time honestly would like them to stop doing because it's hard to move them outside to get sunshine when it's fine and inside to avoid rain and snow.
Hayaokidori website