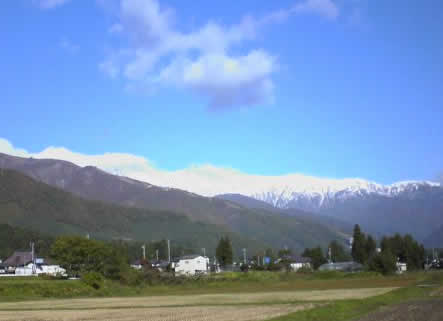 Snow has arrived at the top of mountains for the first time this autumn.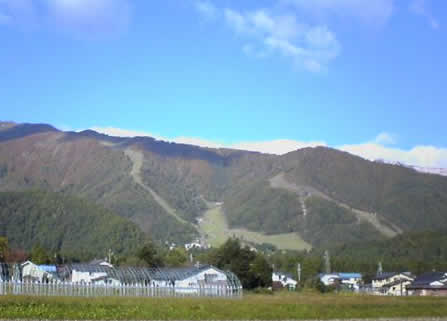 You can find autumn leaves at the upper part of the ski slopes in this picture, still greener leaves at the bottom. Then snow at the top of background mountains. That is what people call "Sandan Koyo" (3 color autumn leaves if dare translated ) here.
Smoked some rice shells. A seasonal stuff at this time of the year in my place.
Hayaokidori website