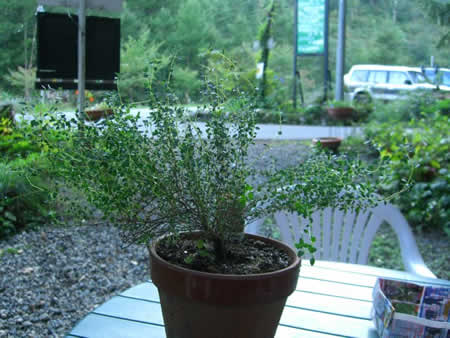 As herbs started grwoing again as autumn had come. Have to harvest them as well as thining out.
Lemonthyme which has grown a lot.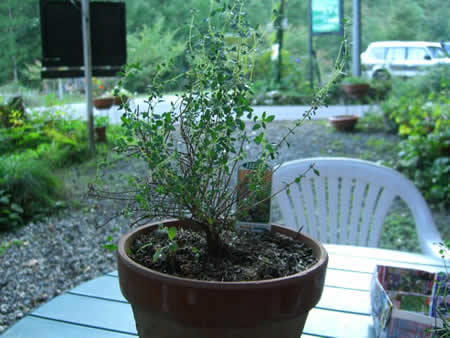 Cut many branches enough to decrease its burden to survive winter.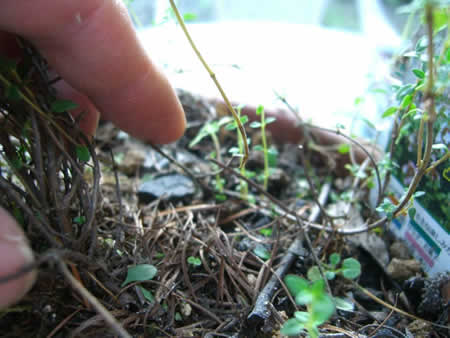 Sometimes branches of thymes touch the sand in a pot, then some roots show up from joints there. If you cut the branch at the original root side, you can grow the new born roots as another pot by transplanting it. This sometimes happen for thymes, mints if you don't care for them enough lol.... :p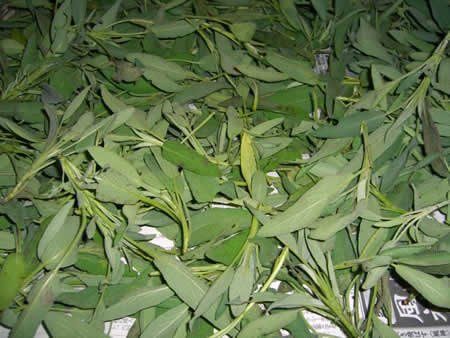 Sage harvested in our tiny farm. We hang sages and thymes in the shade to dry them out for latter cooking. We can harvest thyme anytime through the year, but if it's winter, it's not like fresh young ones like from spring through autumn as they grow slower in winter.
Hayaokidori website