I am not a mechanic person at all, so just doing some filing and re-painting job the other day for winter. I ask a factory to repair any mechanical stuff.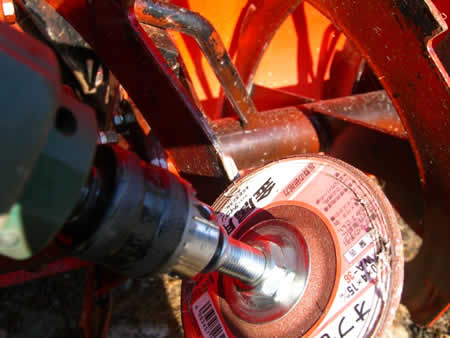 When we paint something, it should be warmer than 5C to do the work good. Otherwise you can not paint good enough. I painted a little bit thick.
These wings part were originally painted in black, but as I sprayed red inside of the auger last year, wings also got painted a bit red. I am planning to paint them black again but I am really not good at doing any sensitive works so who knows how it will go lol....
Hayaokidori website