A tiny station called "Minami Oomachi" located just 1 next of Shinano Oomachi. I know some people say train stations have to be a lot bigger, not like this. But in Japan train stations are often like this especially in countryside.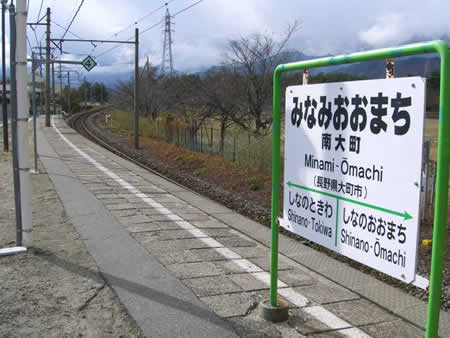 This is Matsumoto direction.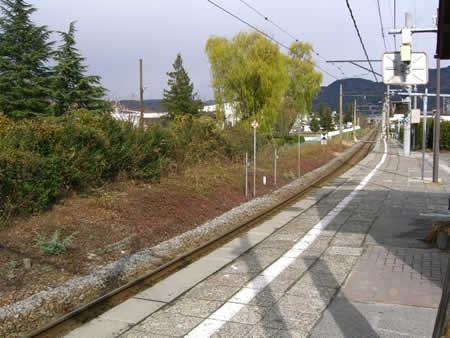 Shinano Oomachi direction.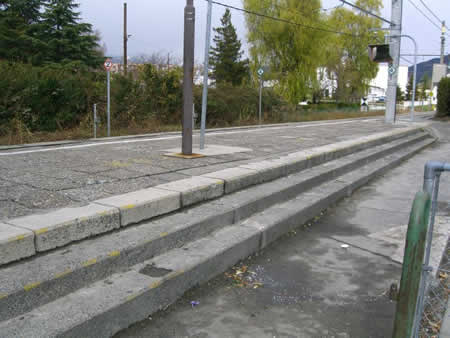 Some broad steps. Actually there is a factory of a company at the opposite side of a main route just infront of the station. I guess probably a lot of people commuted there by train before.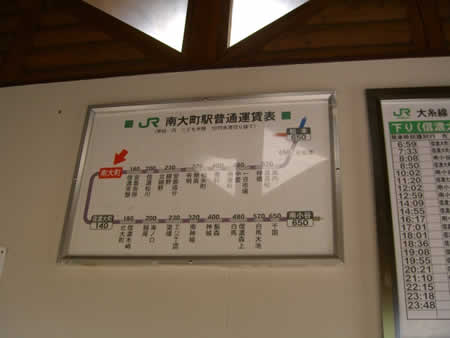 400 yen for Kamishiro where we are located.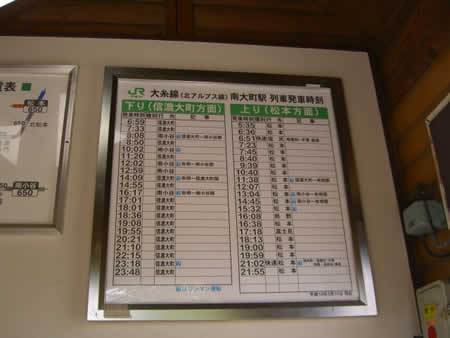 You have to reach a station enough earlier than the train arrives there in Nagano prefecture because not so many services available here. Otherwise you have to wait for next train for a long time!!
Hayaokidori website