At the previous weekends, a party of guests brought some of their Kintetsu train cars to enjoy our layout.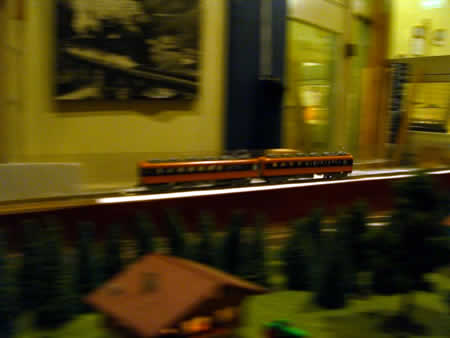 A couple of limited express train cars going 2.1% uphill. It's not easy to take pictures of moving things by fitting their speed.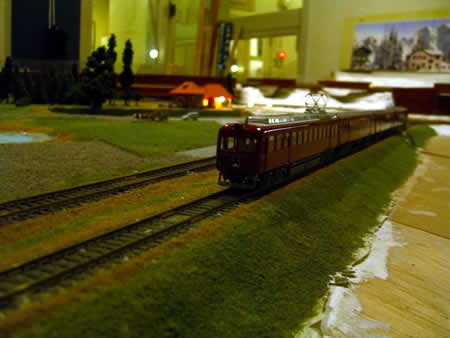 800 series. The former JNR (Japan National Railways)released 70/80 series train cars for middle/long distance semi express train in the early 1950's and that series got very popular and affected other private railway companies as well as Kintetsu. So, new designed train cars at that time often had this kind of front mask.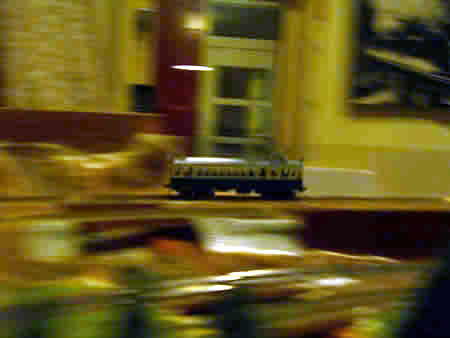 As Kintetsu has perchased or done mergers some local train companies, there has been a lot of unique train cars there. This white and blue one also belonged to a local company which was purchased by Kintetsu.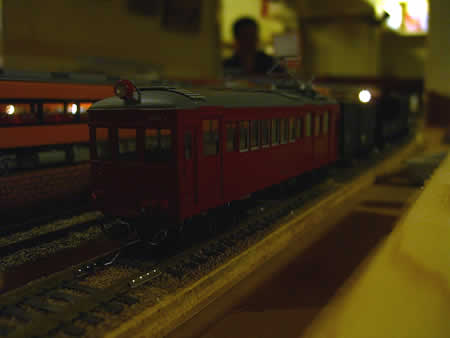 After the Kintetsu got the company, this train car was painted in Kintetsu color. Though this one pulls some 2 boggies freight cars in the picture, actually it was before this one belonged to the former company when this was painted in blue and white as in the previous picture.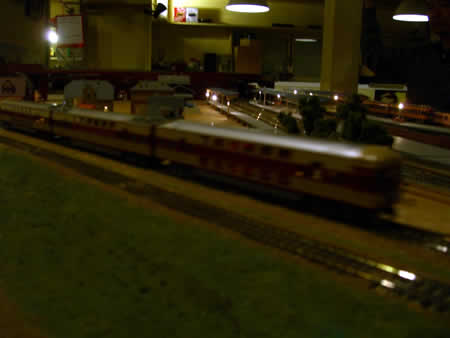 "Aozora"(Blue sky) train only for school trips. All double decked cars - the lower floor at the middle car is a machinery room. 3 train cars constitute a unit. I got on this car when I was 12 y/o for a school trip.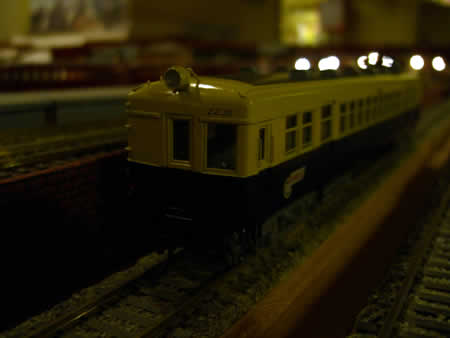 An old train cars for limited express train specially from Nagoya to Toba direction. Built around mid 1950's. Tobu 1700 series is one of in the same era. The left front window seems to be closed, they say it's a toilet room. Have never seen one with toilet room just besides the control room. Drivers can not see the right side, can they?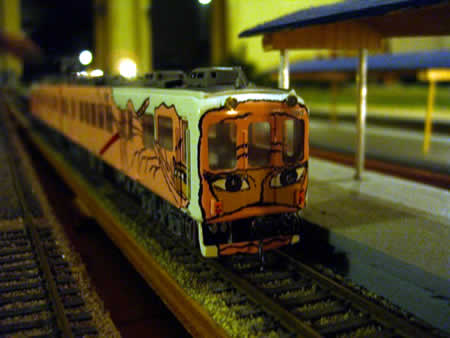 This one is painted very unique. They say it is in service at Iga line at the moment. Nowadays this kind of uniquely painted trains are in service everywhere in Japan.
Hayaokidori website