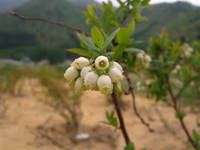 We have some blueberry trees in a tiny field and grow them. The flowers are white, just look like what we call suzuran ( lily in the valley ?) flowers.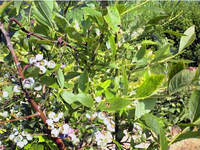 Blueberry fruits look like pomegranate fruit but a lot smaller. They look light green in this picture but actually dark blue.
I hear blueberries are good for your eyes but I think it's too late for my old far sighted eyes lol...
Hayaokidori website