A cuple of customers enjoyed the layout running their Seibu and JR trains soon after the Golden Week.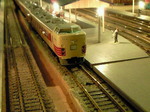 JR 183-1000 series limited express train.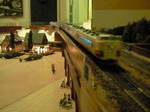 Not easy to take a nice pic of running trains.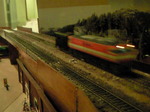 A F-class electric locomotive used to work for Seibu freight trains. Only Seibu owned some F-class electric locomotives as a private railway company at that time in Japan. But freight transportation demand has been decreasing little by little, I have not heard any newer F-class locomotives have been made after this series.
Hayaokidori website