Went to a model train shop
T&T
in Matsumoto city. It's located in southern Matsumoto city almost at the border with Shiojiri city. I went there to get some stuff for DCC(Digital Comand Control). But in proportion to talking about it, the shop master wondered if there's any profit to make it for my plan.
He said it would be interesting if the truck was an endless one with some side tracks for escaping but if it's something I am planning like a tennis racket form with a singler track and a reverse line!
He and I looked at each other for a while without saying anything when both of us started thinking the difficulty.
I stopped thinking about it for a while and started looking around.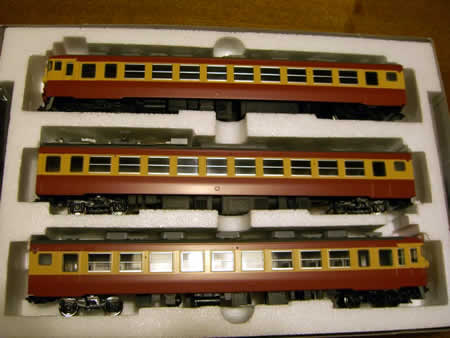 I found a basic set of JNR/JR 457 series express train in the original coloring. I have already had one but want at least 2 more because I have already gotten 2 x 1st class train car and 2 x buffet train car of this series. Someday I would like to run a train of this series which is probably 10-12 cars. Because when I was a small kid, this series connected Osaka and Kyusyu region, Osaka and Hokuriku region.
I decided to buy it. Should get anything you like when you find it because model trains are not like "available anytime". They always produce some certain amount and if all of them are sold out, we never know when they produce it again.
As a HO gauge collecter, it's a bit sad that I can not find as many stuff as N gauge ones. Now in Japan N gauge trains are popular and HO is not that popular. Probably because houses in Japan are not enough big to make a layout for HO.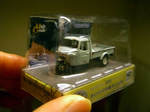 Found an old track which I saw often when I was a kid. We called it something like "Auto-3 wheels". They express even stains on it.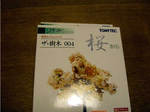 Cherry blossoms. It's nice to have some of it to express Spring in a layout. But cherry blossom trees are not easy to find, so I was really lucky to find it.
It takes 1 and half an hour for me to drive from my place to this model train shop, but it was worth doing that yesterday. I found a lot.
Hayaokidori website