A mulberry tree is now heavy with fruits.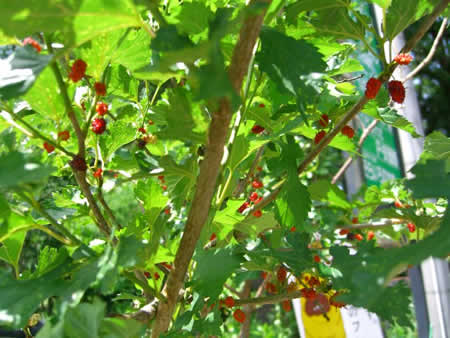 When the fruits look darker red or maybe I can say black, it's time to harvest them.
Mulberry fruits are sweet, but you had better rinse your mouth after having some because if you didn't do that, your mouth looks as if it were with "ohaguro" teeth for married women in edo era in Japan. Even your right person may get disappointed with its looking lol....
When you cook some mulberry jam, it's slightly sticky and taste very mild and sweet.As mulberry fruits are not easily available in Japan, it would cost a lot if you tried to get enough to make some jam, but worth trying.
Hayaokidori website