It's rainy season now, when it's forwarding summer, sometimes we would like to have some "cool" dishes.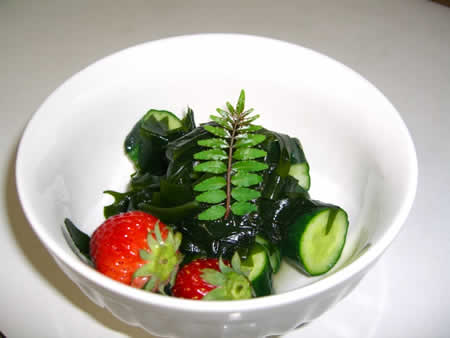 A dish with sour - cucumber, wakame (sea weed) with some strawberries harvested in our tiny farm and a piece of Japanese pepper leaf.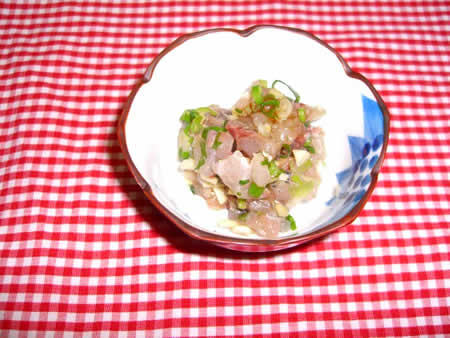 As there were some fresh horse mackerels available, we made them as "tataki" (minced raw horse mackerel). As Hakuba is located in mountains, fresh sea fish is not always available. But when we find some, sometimes try this way.
When it gets hot and humid in big cities, it feels as if it were hell sometimes, hope eveyone is alright by taking some healthy meals like those which helps to refresh people.
Hayaokidori website