Found some spare mints I devided last year had enough roots growing, so I transplanted them into size 5 pots.
Before transplanting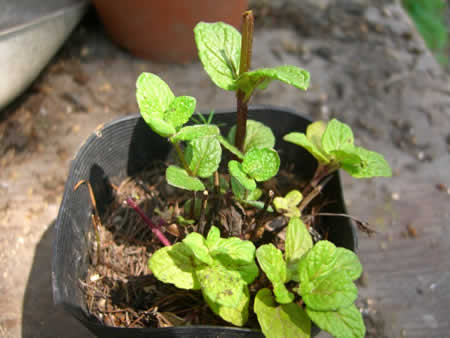 After transplanting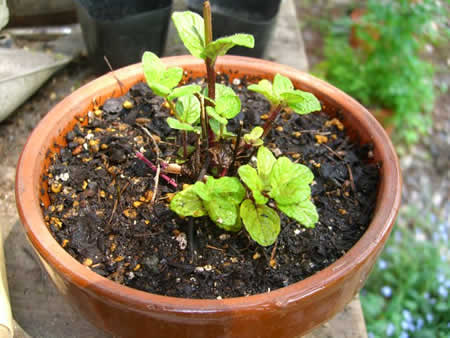 A lot bigger pot.
Befor transplanting.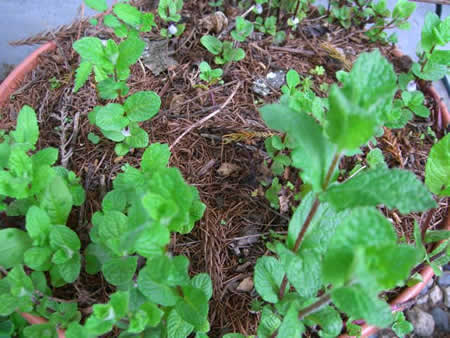 After transplanting.
You had better note that you just transplant one into a little bigger pot when you do. This helps their roots to grow good. If you use a lot bigger pot, their roots don't grow good. You just make pots bigger and bigger little by little.
Hayaokidori website