I put some thymes at some meatballs as thymes in my garden grow a lot.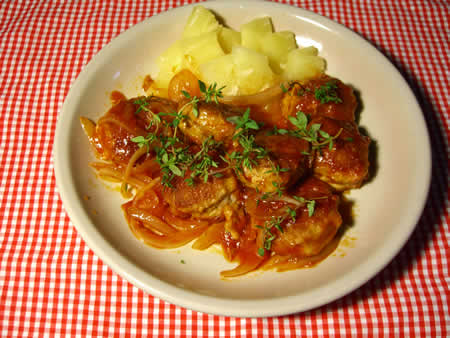 I don't hesitate to add some herbs to some meat plates as I have already learned that they help to digest meat.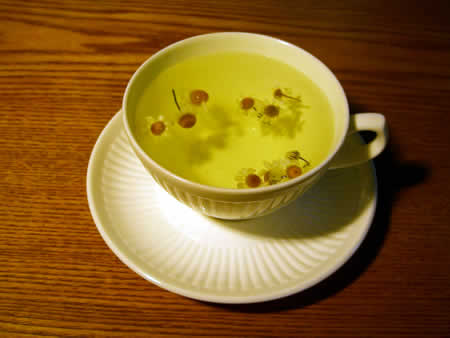 Camomile tea. Camomiles in our field getting in bloom. Smells like green apples.
Hayaokidori website