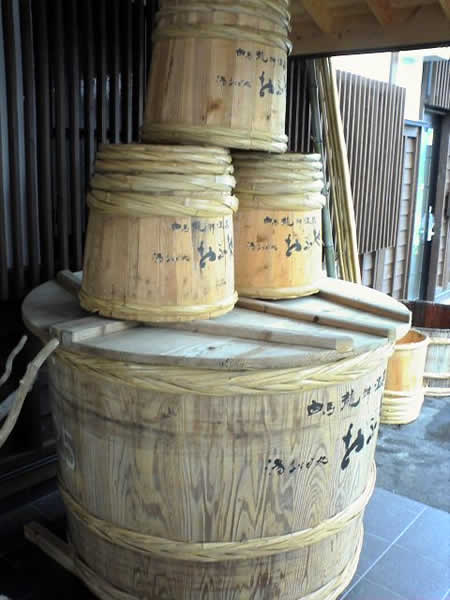 Obuya onsen is now available, within 10 minutes walk from our place.
Huge barrels welcome you at the front.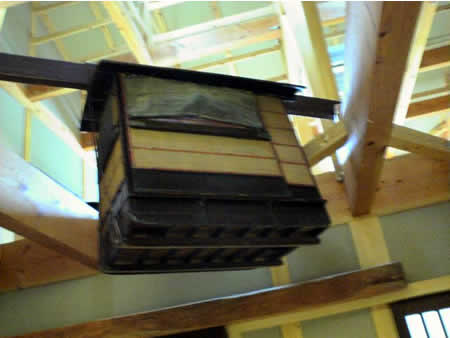 There is an old traditional passenger carriage what we call "Kago" (Basket if translated) in the air. 2 men (Hikyaku) carried one holding the bar on their shoulders in old era when samurais brandished their swords :-) Very long ago, not available any more.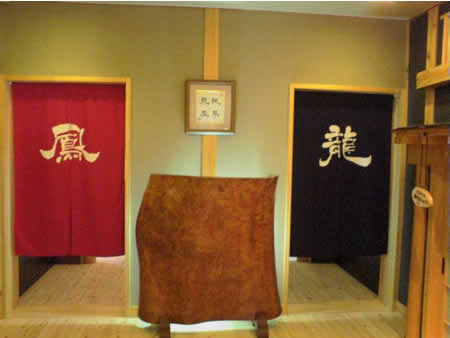 Doorways for onsen bath tubs. It was crowded when I visited there, so I didn't take pictures of bath tubs there that time. Obuya onsen is available from 10 a.m. through 10 p.m. (Reception 'til 9:30 p.m.) daily except Tuesdays as of October 1st 2007.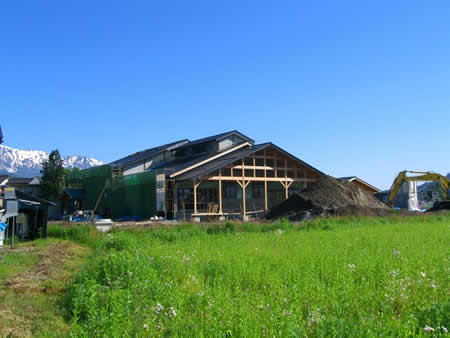 Exterior picture when it was still under construction.
Obuya web site (Japanese)
Hayaokidori website