After I renovated the walls, it looks a bit boring because I didn't hang anything there. So I just tried to hang some of our cultural things - Kimono, Haori and Kimono belts made from Japanese silk.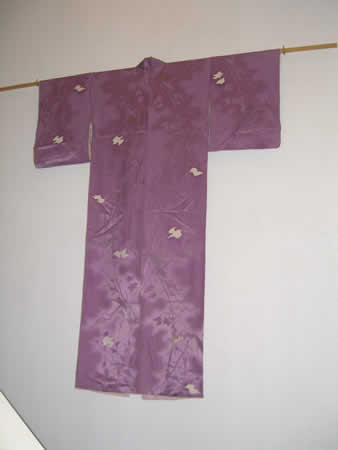 Hum.... Kimonos for women are much beautiful than ones for men.
Usually kimonos for men are dark in color for example chestnut color, dark navy blue etc. A lot more colors are used for women. I believe firmly that kimonos were created for women!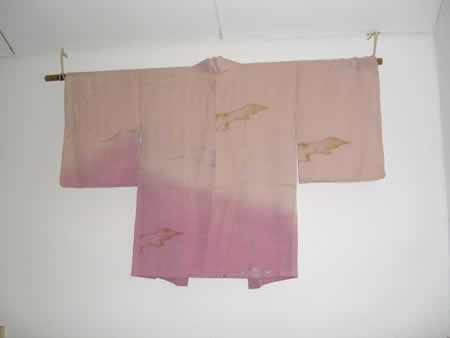 Haori. We say "haoru" to wear something additional not to get cold. But that something additional is only for upper body. If it's troucers, jeans or one-piece clothes, we never say "haoru" to wear it.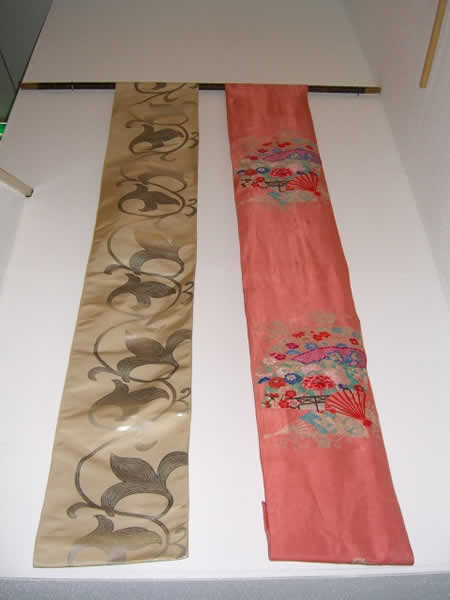 Kimono belts. I am not sure how much this kind of our particular cultural clothes are displayed good though, maybe I had better observe how people are interested in them. Probably some people from other culture would ask something about kimono, haori and Japanese silk.
Hayaokidori website