Tried the "Macro" function of my digital camera today.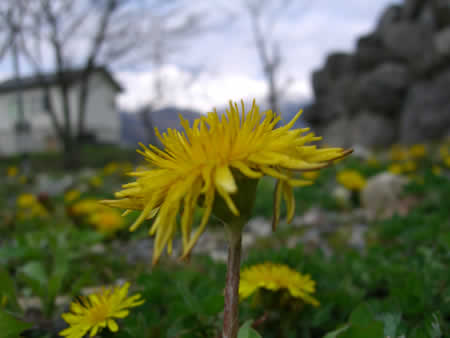 Not sure what is the best way to take this kind of picture close to the object.
Maybe I should lay on my stomach on the ground or should take one at a little bit higher eye point? Will find the best way for it.
Hayaokidori website