I like small sensitive flowers. This below is a "Azzuro compact" which I have found
this year for the first time. There are some other colors like marine blue and sky blue.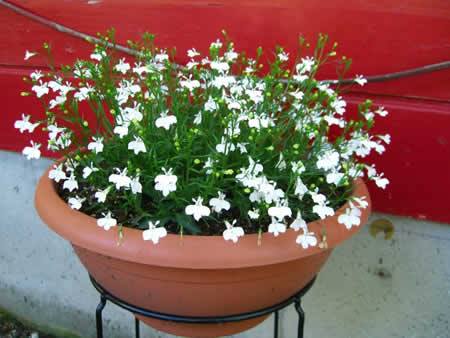 Usual loverias are not good at staying with humid weather, so usually they can not survive in rainy season here in Japan. This "Azzuro compact" seems to survive longer until around October.
I think "Azzuro" is an Italian word, so I think this Azzuro compact is originally from Italy. Not sure. Plural form is probably "Azzuri" as the Italian national soccer team is called.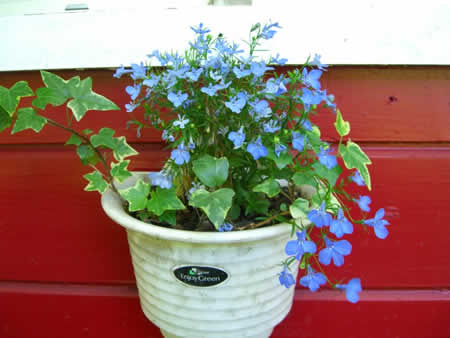 This blue one is a common loveria. It didn't survive in rainy season, already dead. :( The green leaves in the pot is a hedera, a kind of Ivy, I guess
I think I like small sensitive flowers like loverias, forget-me-not. Big flowers are not my cup of coffee, maybe because I have a big face lol...... You know, people always want something they don't have :p
The weather forcast for today was just cloudy but it was rainy until noon.
The hard thing to have some small flowers is you have to work hard to delete flowers which are dead to get more flowers. You really need to be careful to find all the dead flowers.
Hayaokidori website