Born in 1958 for express and semi-express train in some lines which are located in flat places not in hilly or mountain area.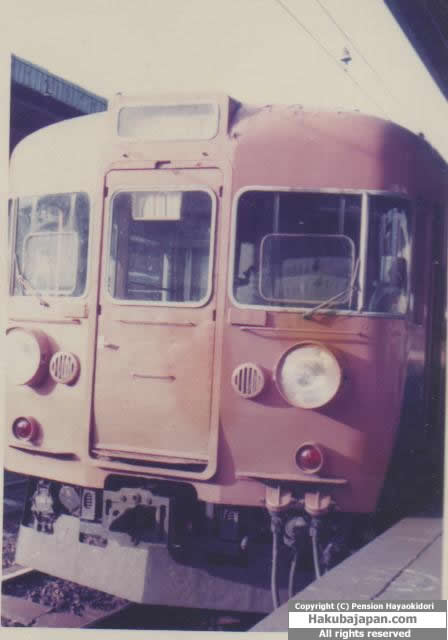 Some express trains e.g
"Washu" ( Wings of eagles ) : Osaka <-> Uno
"Hiei" (A mountain name ) : Osaka <-> Nagoya
"Kanmon" ( The channel between Honshu island and Kyushu island ): Osaka <-> Shimonoseki
"Bingo" ( A region name around east part of Hiroshima pref.) Osaka <-> Mihara
"Naniwa" (An old name for Osaka ) :Osaka <-> Tokyo
etc are still in my memory. They say "Naniwa" had been still in service for some couple of years maybe until October 1968 even after Tokaido Shinkansen got in service from Tokyo to Osaka that's why I have some memories about "Naniwa".
In proportion to Shinkansen started its service further beyond Osaka towards Okayama (1972), Hakata (1975), this 153 series was not able to find any other lines to be active. When I took this pic above in 1976, "Washu" was only available 153 series express train in San-yo main route, but the symbolic big butterfly form signboard was already not located at the front.
Hayaokidori website