I decided to have the road opposite side of the lake filled with some balast beyond the Faller mountain restaurant.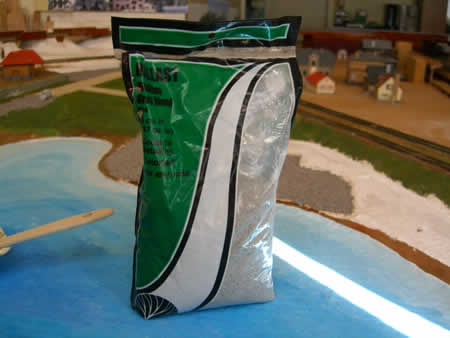 This pack of balasts costs around 800 yen (500gs), and very suitable size in use. Wish they had this stuff in brown or chest nut color.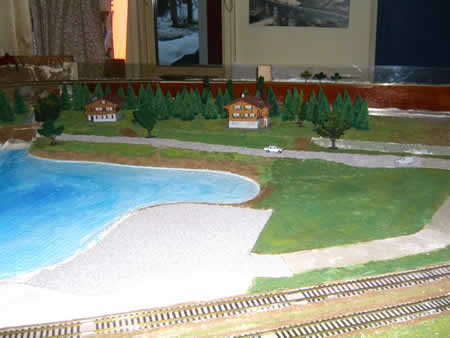 Maybe a little bit hard to see though, filled the path opposite side of the lake and the parking area of this side with this balasts.
Hayaokidori website