I decided to paint the lake bottom in blue after checking how it looks by the trials I made.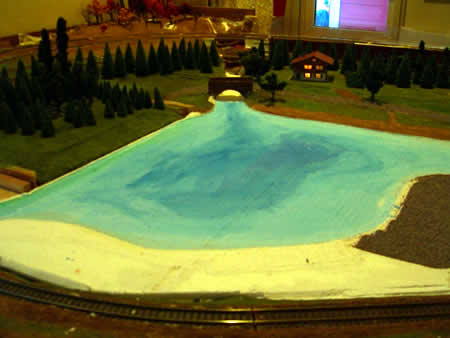 I thought I was doing alright but noticed it was darker than I expected. Far sighted eyes bothers!!!!!!!!!
Just made the left side a bit slightly greener as a river starts flowing from that side.
Hayaokidori website